Menü
Clan Menü
Online
Kalender
Shoutbox
Videobox
Sie befinden sich hier : News
WILLKOMMEN ZUR STILLEN APOKALYPSE
Helles Licht erleuchtet den Nachthimmel. Der Wind wütet jenseits der dünnen Wände deiner Holzhütte. In der Ferne heult ein Wolf. Du betrachtest die mageren Vorräte in deinem Rucksack und wünschst dir die Tage zurück, an denen es noch Strom gab. Wie lange wirst du noch überleben?
DAS IST THE LONG DARK
The Long Dark ist ein nachdenklicher Mix aus Erkunden und Survival, bei dem Einzelspieler eigenständig denken und nach einem geomagnetischen Sturm eine ausgedehnte, gefrorene Wildnis erforschen müssen. Es gibt keine Zombies – nur dich, die Kälte und alle Bedrohungen, die Mutter Natur aufbringen kann.
WINTERMUTE
Der episodenbasierte Story-Modus WINTERMUTE von The Long Dark beginnt mit zwei von insgesamt fünf Episoden, die die erste Staffel bilden.

In Episode 1: "Geh nicht gelassen" werden der Buschpilot Will Mackenzie (Spielercharakter) und Dr. Astrid Greenwood getrennt, nachdem ihr Flugzeug nach einem mysteriösen Lichtblitz am Himmel in der nordkanadischen Wildnis abgestürzt ist. Mackenzie kämpft ums Überleben und findet die Kleinstadt Milton, in der ihm das Ausmaß dieser stillen Apokalypse bewusst wird.

In Episode 2: "Diffuses Licht" führt Mackenzies Suche nach Astrid ihn tiefer in die winterliche Wildnis. Ein geheimnisvoller Pelzjäger könnte dabei helfen, Astrid zu finden. Ist er vertrauenswürdig?

Die ersten beiden Episoden von WINTERMUTE bieten ca. 15 Stunden Spielzeit. Die Episoden 3 bis 5 sind im Kaufpreis des Spiels enthalten und werden kostenlos freigeschaltet, sobald sie veröffentlicht wurden.
Mit den Stimmen von Jennifer Hale, Mark Meer, David Hayter und Elias Toufexis (Episode 3) und der Musik von Cris Velasco.
ÜBERLEBENSMODUS
Der Überlebensmodus ist ein freier, auf Erkundung basierender Sandbox-Modus, der seit fast drei Jahren in der Early-Access-Version des Spiels verfeinert wurde.
Keine endlosen Tipps! Das Spiel regt Spieler dazu an, eigenständig zu denken. Die nötigen Informationen werden angeboten, aber nie die Antworten selbst. Du musst dir das Recht auf Überleben verdienen.

Permadeath! Wenn du im Überlebensmodus stirbst, wird dein Spielfortschritt gelöscht. Jede Entscheidung zählt! [Hinweis: WINTERMUTE enthält keine Permadeath-Funktion.]

Zustand und Kalorien: Behalte Hunger, Durst, Erschöpfung und Kälte im Blick, während du versuchst, das Gleichgewicht zwischen Ressourcen und dem Aufwand, sie zu beschaffen, zu finden. Jede Aktion kostet dich Kalorien – und Zeit ist deine wichtigste Ressource. Wähle deinen Weg mit Bedacht!

Durchforste die Welt nach Vorräten: Entdecke über 100 Ausrüstungsgegenstände, darunter Werkzeuge, Lichtquellen, Waffen, Erste-Hilfe-Material, Kleidung und mehr.

Eine weite, lebende Welt: Erkunde eine 50 Quadratkilometer große nordkanadische Wildnis auf der Suche nach lebenswichtigen Vorräten – im Winter. Dynamische Tageszeiten, Wetter, Wildtiere usw. sorgen für genügend Zufälligkeit, damit dich immer eine Herausforderung erwartet.

Das Überleben des Stärkeren: Jage, angle, stelle Fallen, klettere, kartografiere, suche nach lebensrettendem Essen und Ausrüstungsgegenständen. Versuche dabei, nicht den feindlichen Wildtieren, Unterkühlungen, Erfrierungen, Durchfall oder anderen unangenehmen Leiden zum Opfer zu fallen, und pflege deine wertvolle Ausrüstung.

Jäger oder Beute: Wölfe, Bären, Hasen, Rehe, Krähen und weitere Tiere (in zukünftigen Updates) kämpfen mit dir um Fressen oder gefressen werden.

Wähle deine Erfahrung: Mit vier unterschiedlichen Erfahrungsmodi findest du die richtige Herausforderung für dich. Entdecke den ruhigen, nachdenklichen Pilger-Modus oder stürze dich in den Eindringling-Modus, in dem selbst erfahrene Überlebenskünstler kaum eine Woche standhalten.

Überleben ist dein einziges Ziel, der Tod dein einziges Ende. Schreibe mit jedem Spiel deine eigene Überlebensgeschichte.
Mit der Musik von Sascha Dikiciyan.

HERAUSFORDERUNGEN

Mehrere separate Herausforderungsmodi bieten dir ein missionsbasiertes Erlebnis mit je 1 bis 3 Stunden Spieldauer. Sammle z. B. in "Schneesturm" in Windeseile Vorräte für einen gewaltigen Schneesturm, oder entrinne in "Gejagt" den Klauen eines mordlustigen Bären. Meistere die Herausforderungen, um Leistungen freizuschalten, die dir langfristige Vorteile im Überlebensmodus bieten. Bei Veröffentlichung des Spiels erwarten dich fünf Herausforderungen, weitere folgen in Zukunft.

ZUKÜNFTIGE UPDATES

Neben den drei verbleibenden Episoden von WINTERMUTE planen wir, den Überlebensmodus weiter zu aktualisieren, wie wir auch die Early-Access-Version in den vergangenen drei Jahren mit über 100 Updates/Hotfixes aufpoliert haben. Der Kauf von The Long Dark berechtigt Spieler zum Zugriff auf alle fünf Episoden von WINTERMUTE sowie auf die fortlaufenden Updates des Überlebensmodus.

INFORMATIONEN ZU HINTERLAND

Hinterland ist ein kleiner, unabhängiger Entwickler interaktiver Entertainment-Inhalte. Das Unternehmen hat seinen Hauptsitz in Vancouver Island, Kanada und verfügt über ein weit verteiltes Team in ganz Nordamerika. Obwohl The Long Dark das erste Spiel des Studios ist, besteht Hinterland aus Veteranen der "Triple-A"-Spielebranche mit führenden Entwicklern aus mehreren renommierten Studios, darunter Valve, Ubisoft Montreal, Relic, Volition, Capcom, Radical, BioWare, Sony London und United Front Games. http://www.hinterlandforums.com
---
Geschrieben von DUSTY
zuletzt geändert am 01.08.2017 - 21:54 Uhr
PlayerUnknown's Battlegrounds

Brendan Greene über Zukunftspläne, Maps und neue Waffen



Auf der PC Gaming Show in Las Vegas spricht Brendan "PlayerUnknown" Greene über die verbleibenden Aufgaben und großen Ziele seines Battle-Royale-Erfolgs. Unter anderem gibt es Informationen zu den zwei geplanten Maps und einer neuen Waffe.



Wohin führt der Weg?



Gleich auf zwei Shows der E3 ließ sich der Namensgeber von Battlegrounds auf die Bühne bitten. Nachdem er gestern bereits den exklusiven Xbox-Launch verkündete, stand heute das Spiel selber wieder im Zentrum. Für die kommenden Monate liegt der Hauptfokus auf der Server-Performance, die offensichtlich noch nicht die Ansprüche der Entwickler erfüllt. Als neue Features stehen die 2D- und 3D-Replays in ihren Startlöchern sowie neue Wetter- und Lichteffekte wie Nebel oder ein Sonnenuntergang. Während die Replays sowohl für Streamer als auch Esport eine hilfreiche Ergänzung darstellen werden, spielen die sichtbehindernden Effekte und Tageszeiten zentral in die Spielentscheidungen mit ein.





E3: Zwei neue Maps und Sturmgewehr



Doch vor allem die zwei neuen Maps werden von der Community herbei gesehnt. Diese werden in Peru und am Adriatischen Meer spielen. Hierbei wird Peru ein von Kriegen verwüstetes Gebiet mit Sandstürmen, wohingegen wir am Adriatischen Meer schneebedeckte Flächen erleben werden. Für optische Abwechslung wird also gesorgt.

Als neue Waffe wird das OTs-14 Groza Sturmgewehr vorgestellt. Optimale Reichweite wird die kurz- bis mittellange Distanz sein. Außerdem soll es eine der stärksten Waffen im Spiel werden, die nur in Airdrops erhältlich sein wird.
---
Geschrieben von DUSTY
zuletzt geändert am 05.07.2017 - 17:38 Uhr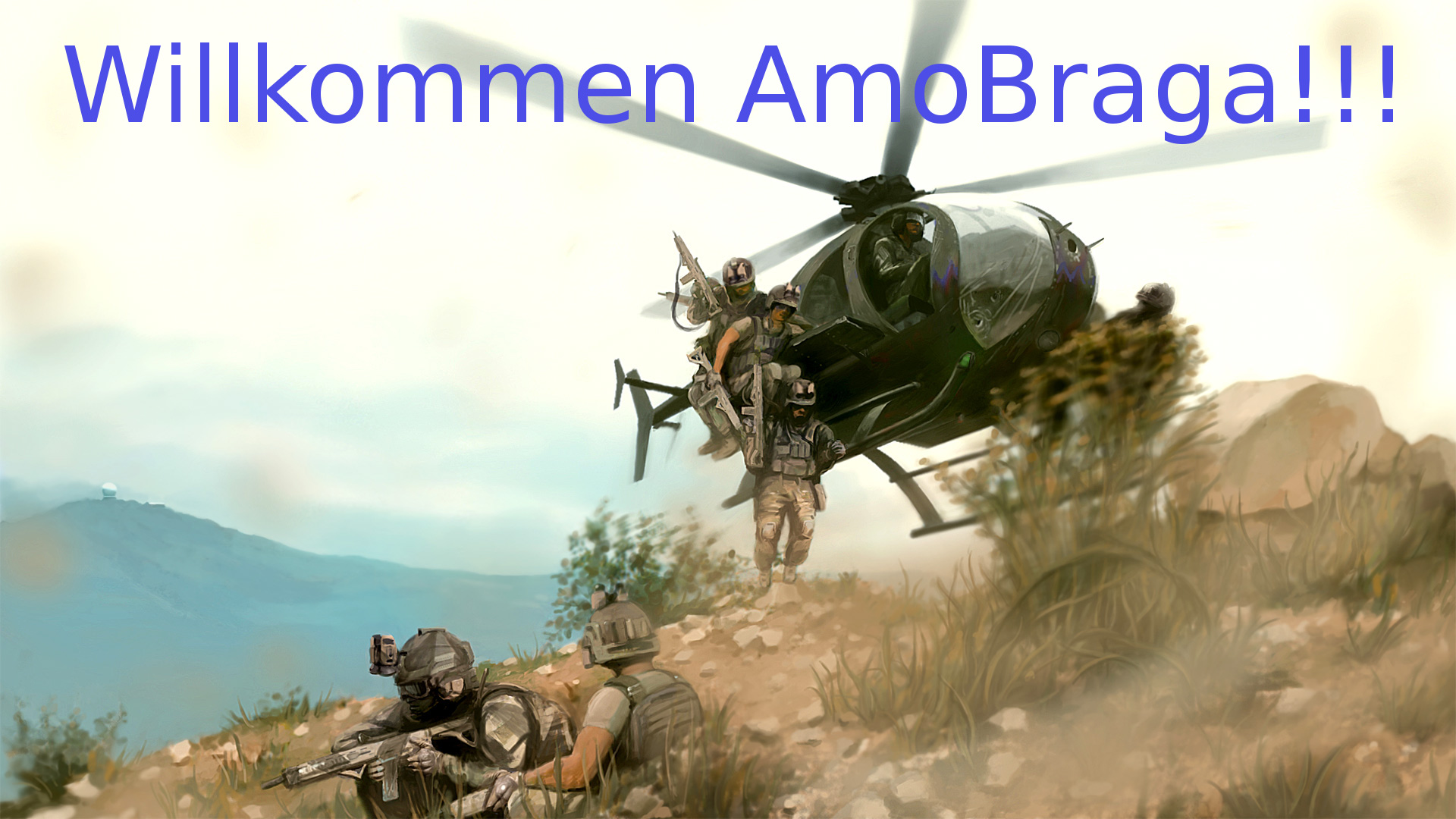 Es freut mich mitteilen zu dürfen, dass AmoBraga (aka Chuck Norris) den Weg in unsere Gemeinschaft gefunden hat! Viel Spaß und gutes Gelingen
---
Geschrieben von Hoy
zuletzt geändert am 21.04.2017 - 21:21 Uhr
[ 1 | 2 | 3 | 4 | 5 | 6 | 7 ]